TV
'The Masked Singer': Week 8 Ends With Super Star Unmasking After a Night of Big Clues and Epic Performances
By
'The Masked Singer' Host Nick Cannon Returns to the Show in a Su…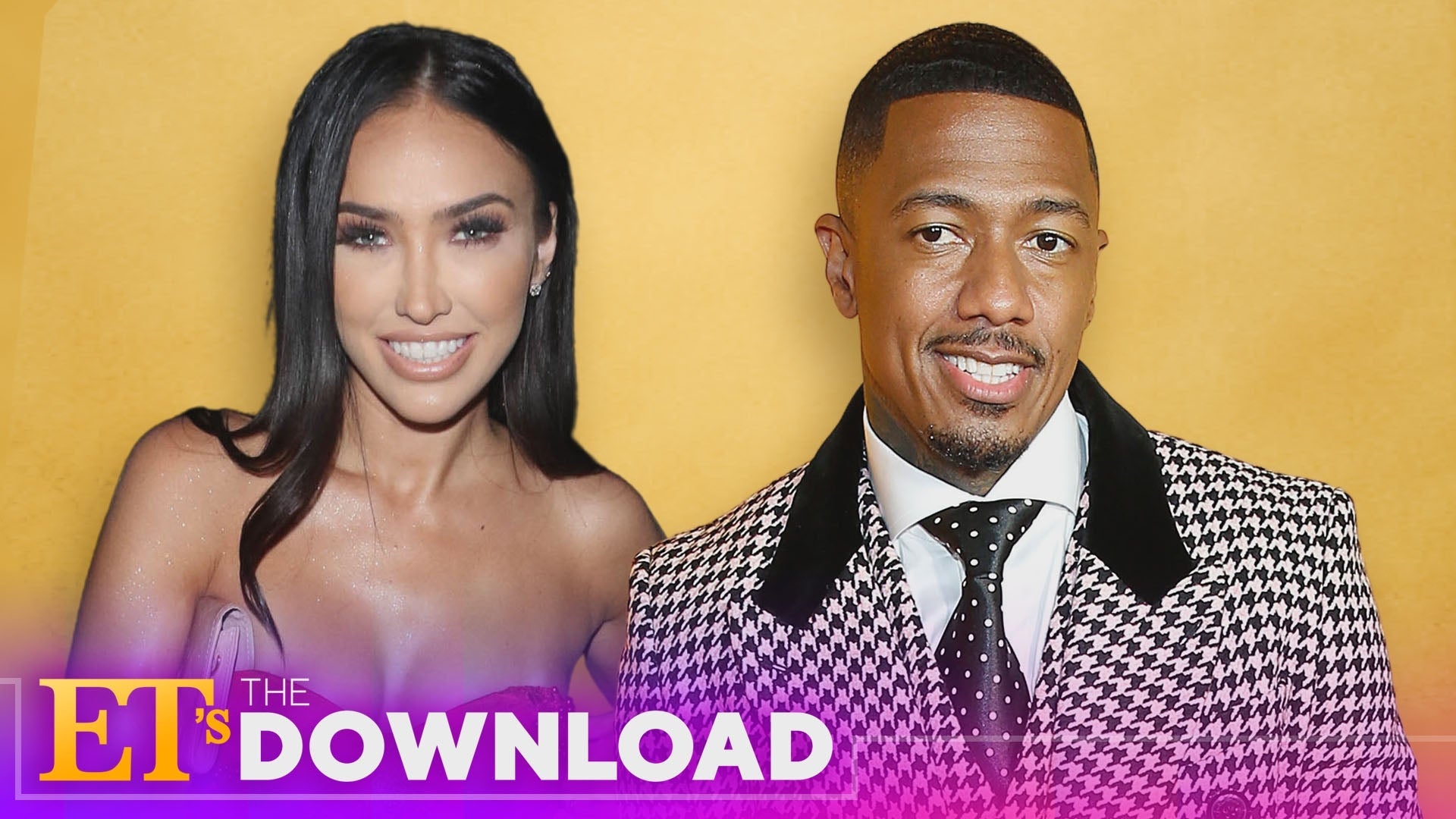 Nick Cannon and Brie Tiesi's Baby Needed Respiratory Support Aft…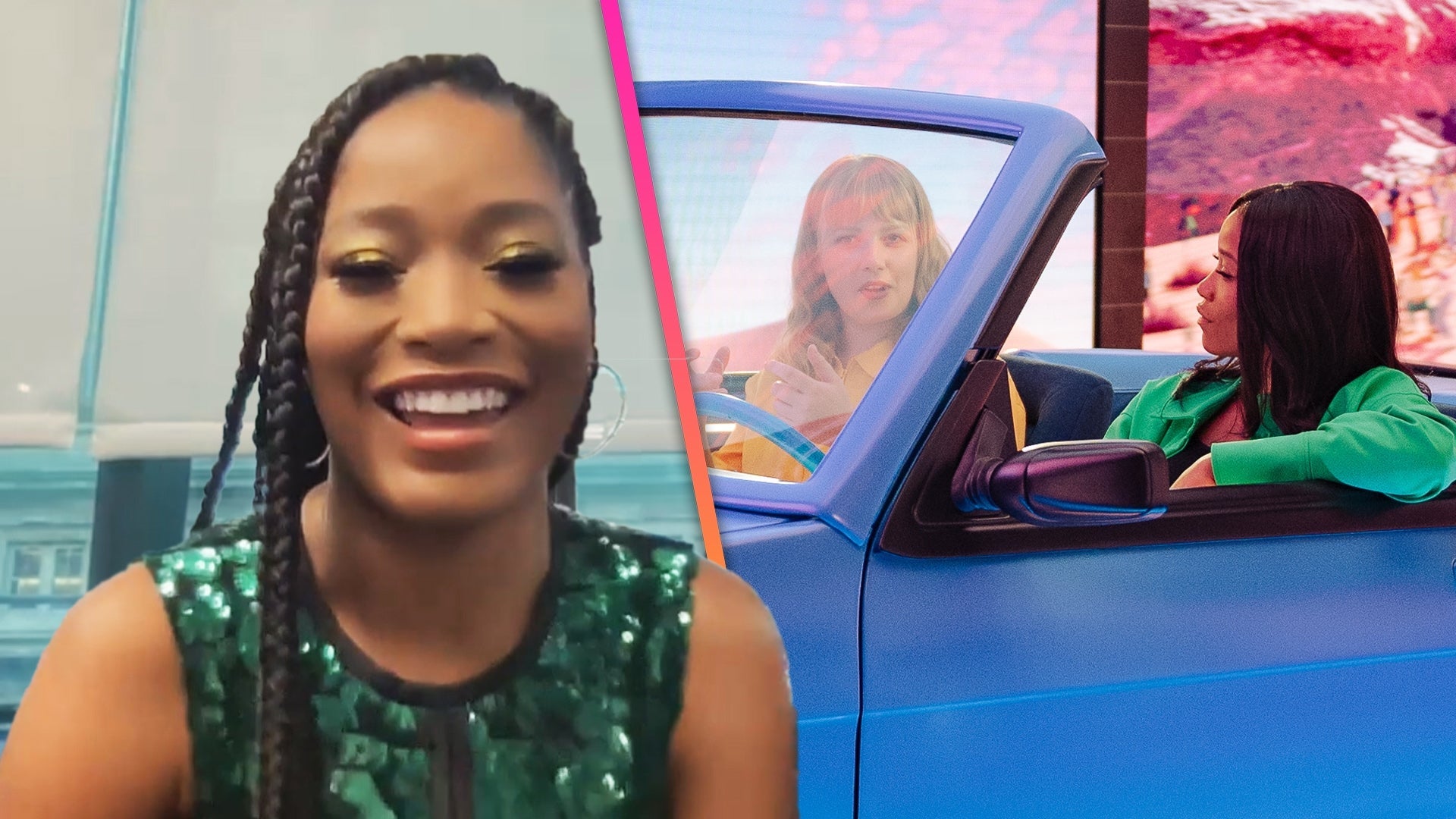 Keke Palmer on Being First-Ever Host in the Metaverse (Exclusive)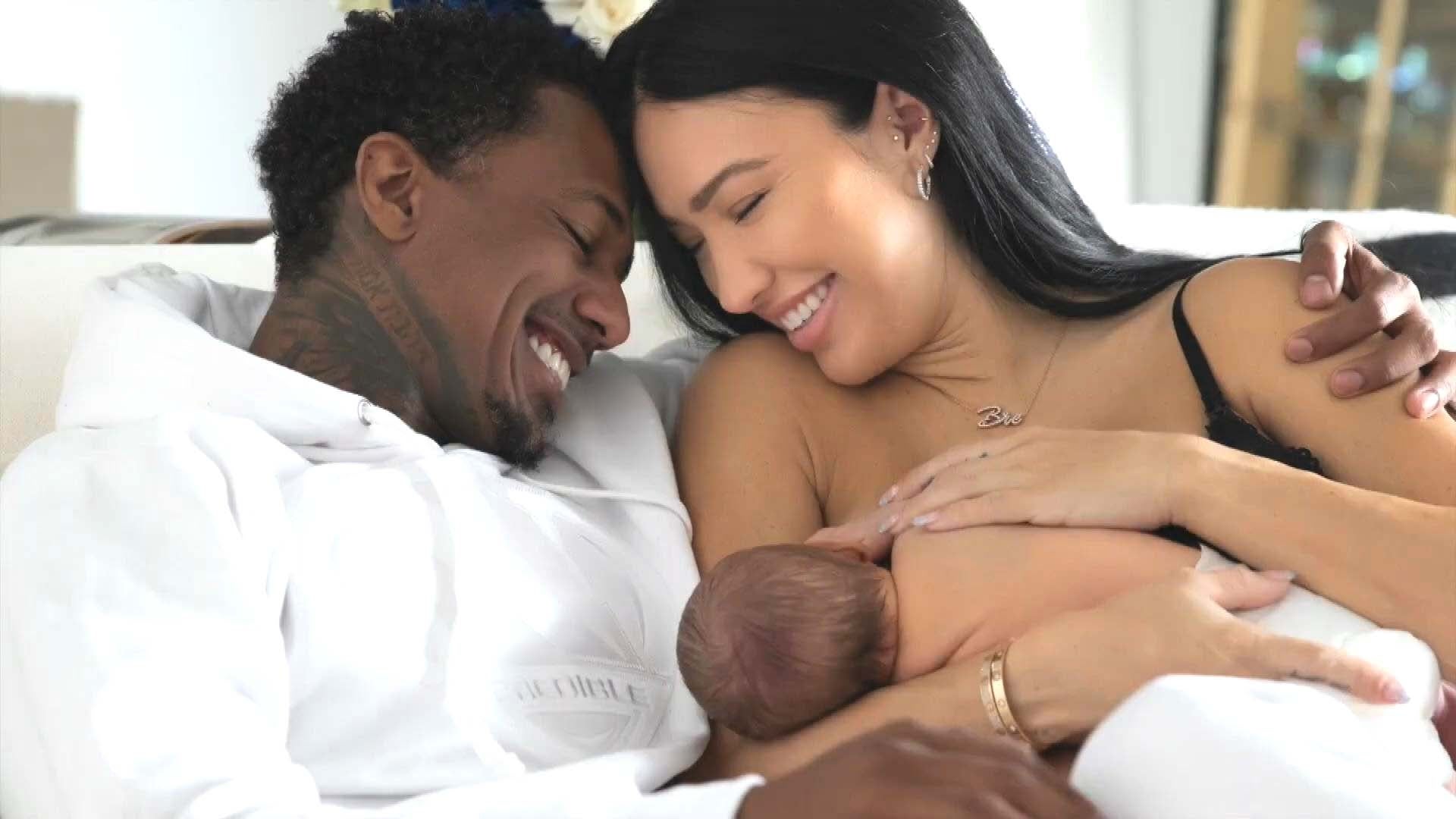 Nick Cannon and Bre Tiesi Reveal Baby Boy's Name While Documenti…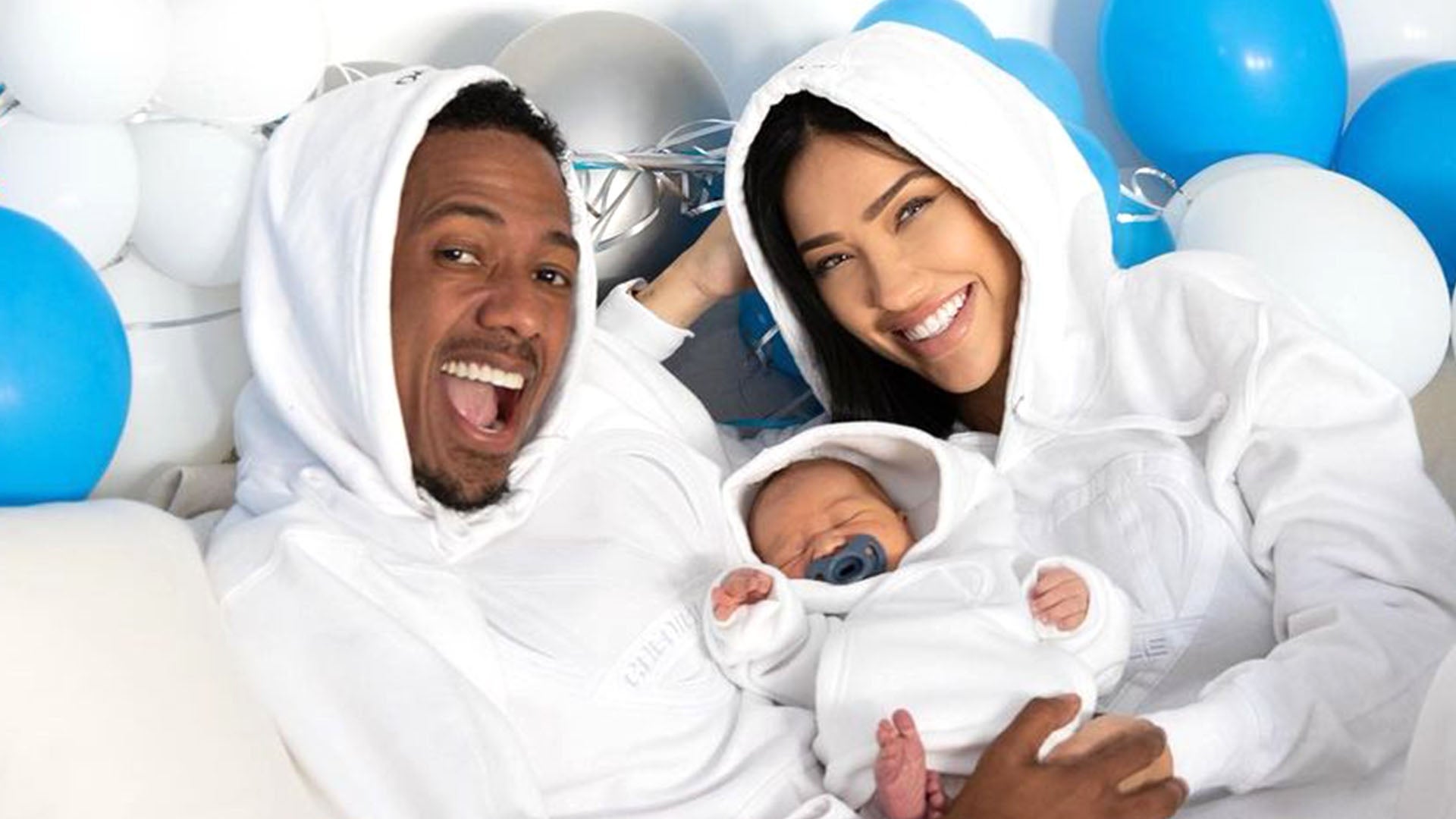 Inside Nick Cannon and Bre Tiesi's 'Humbling' and 'Empowering' H…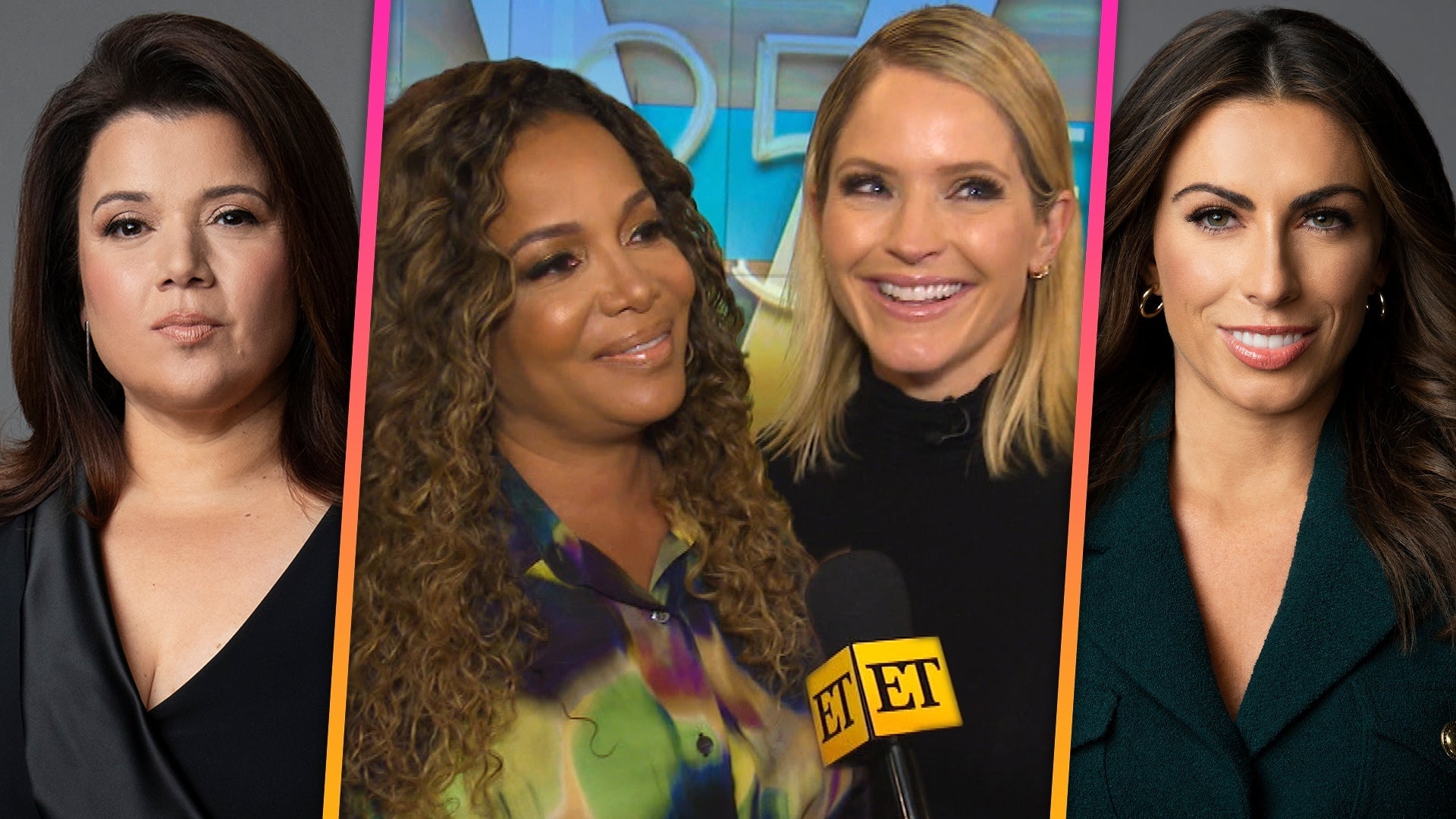 Sunny Hostin and Sara Haines Share How 'The View' Execs Know a P…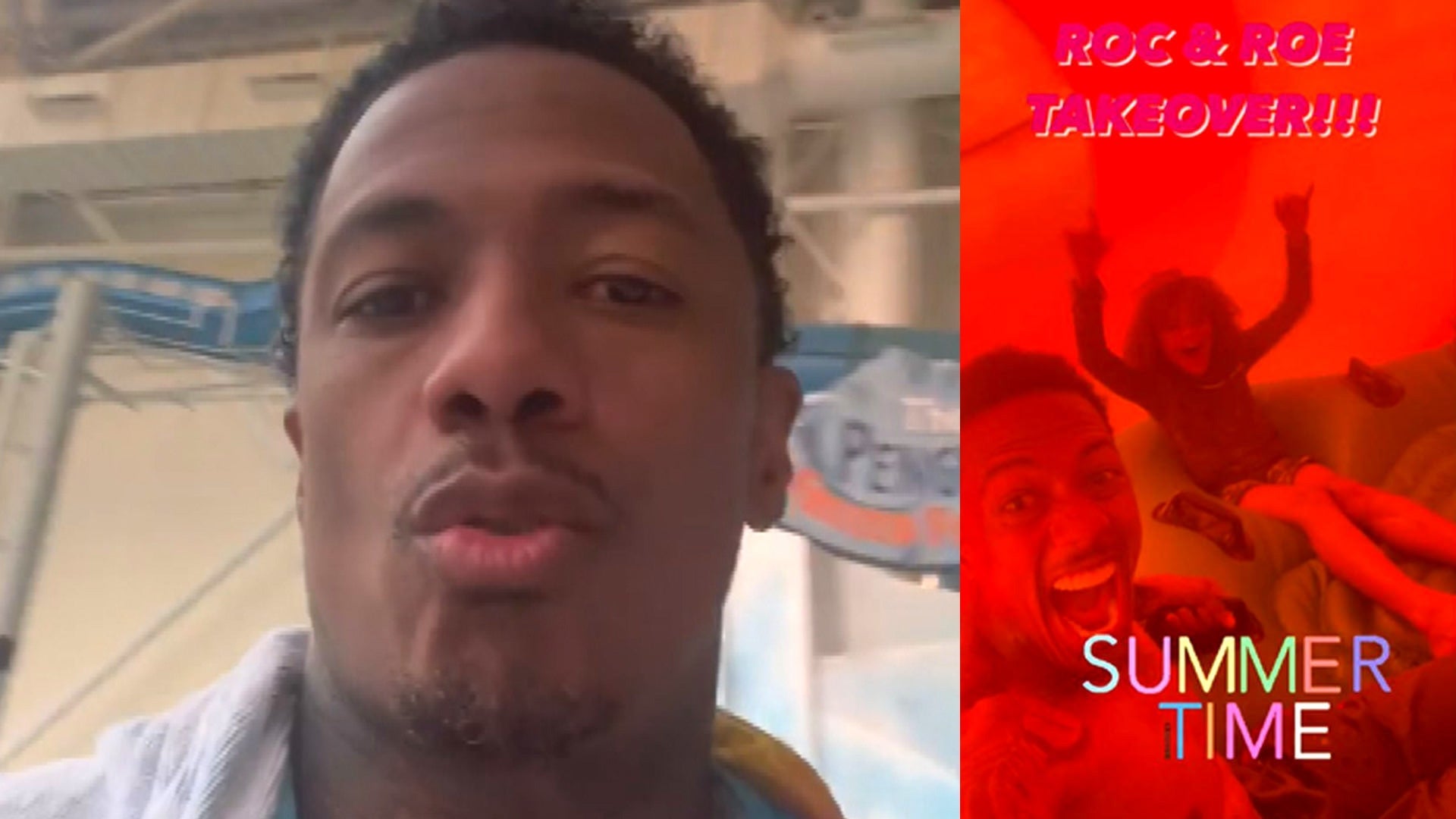 Nick Cannon Takes Over Entire Water Park For His and Mariah Care…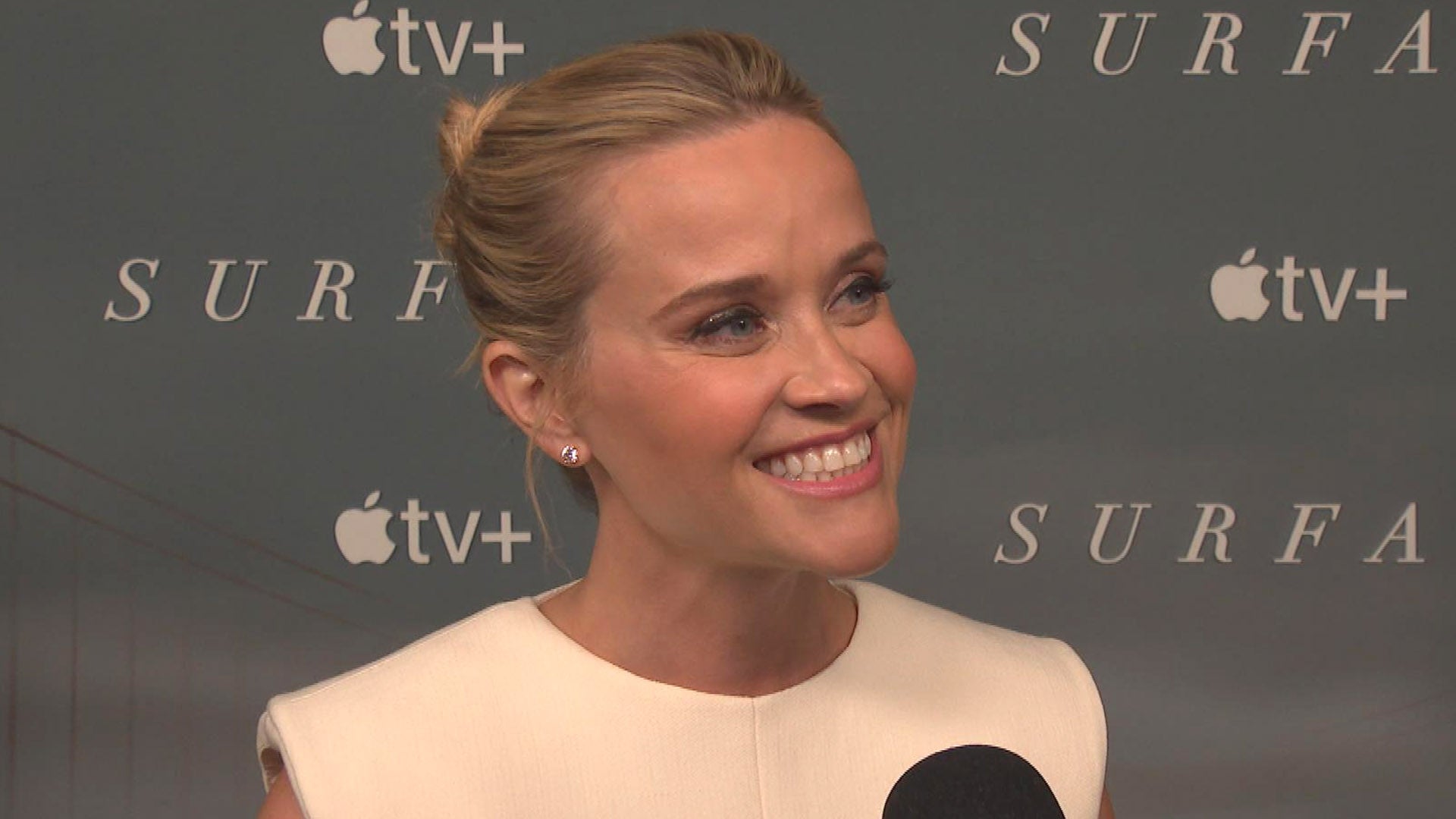 Reese Witherspoon on 'The Morning Show' and How it Speaks the Tr…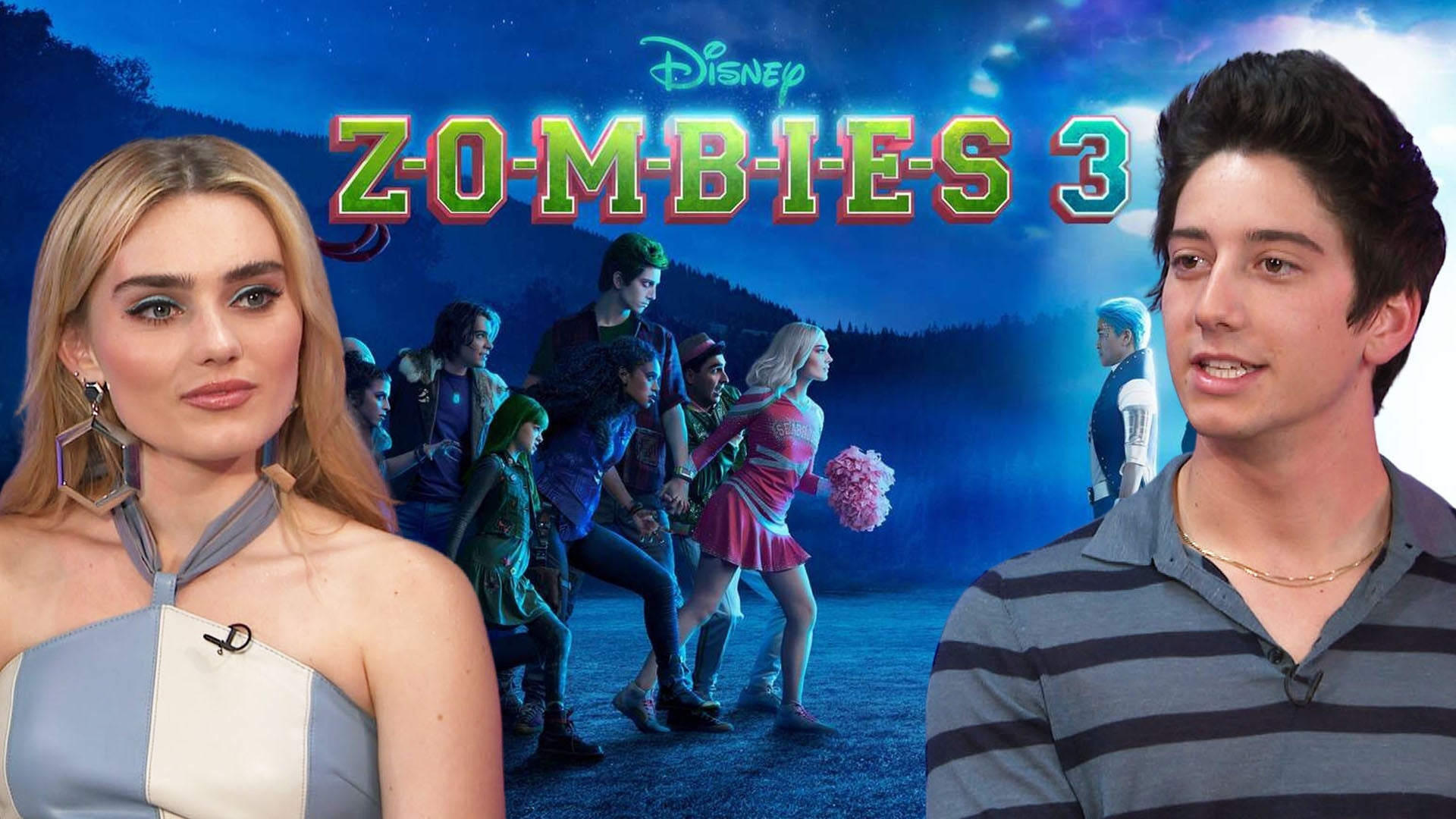 Meg Donnelly and Milo Manheim Tease New Adventures in 'Zombies 3…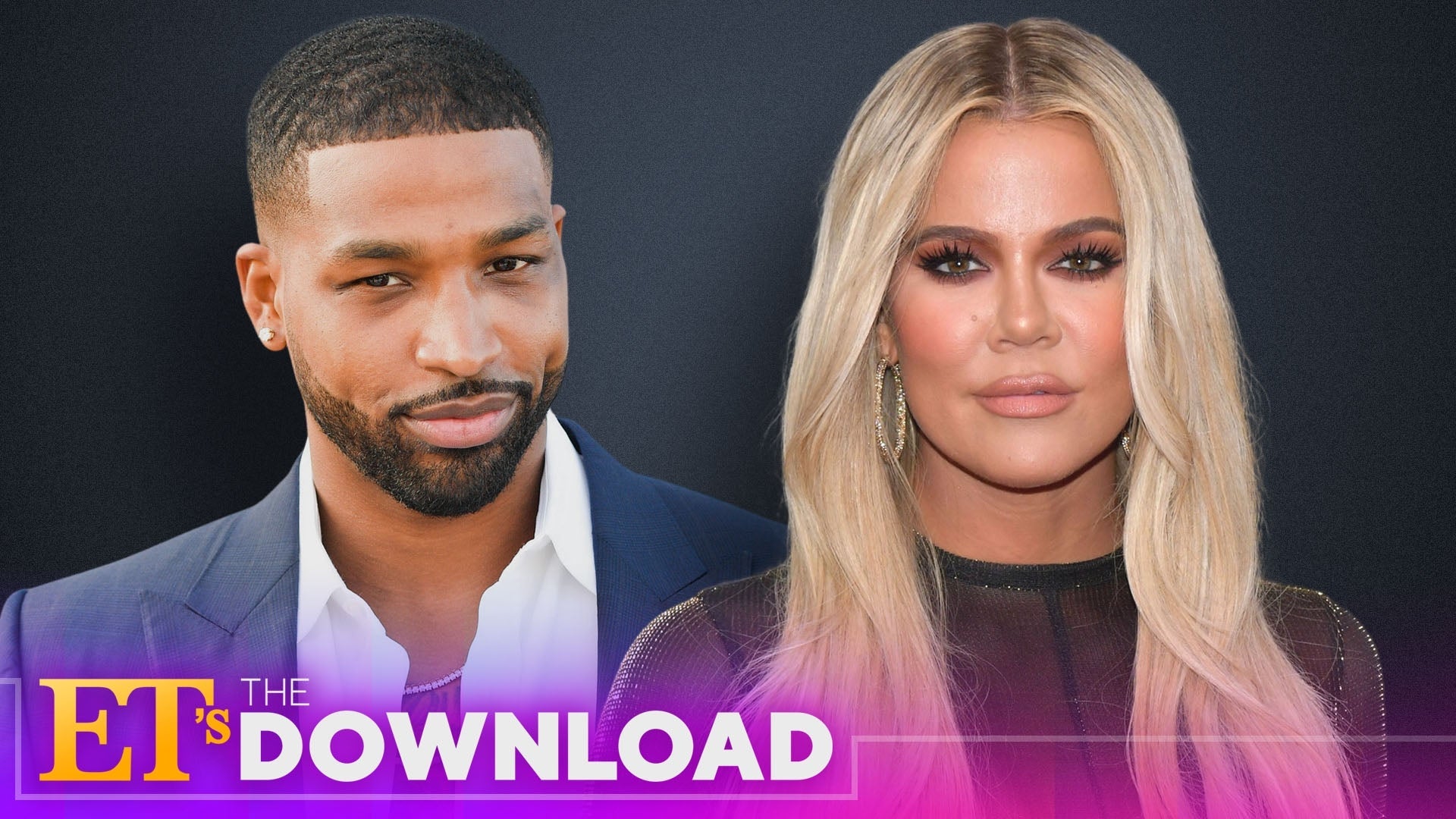 Khloè Kardashian & Tristan Thompson Expecting Baby No. 2 | ET's …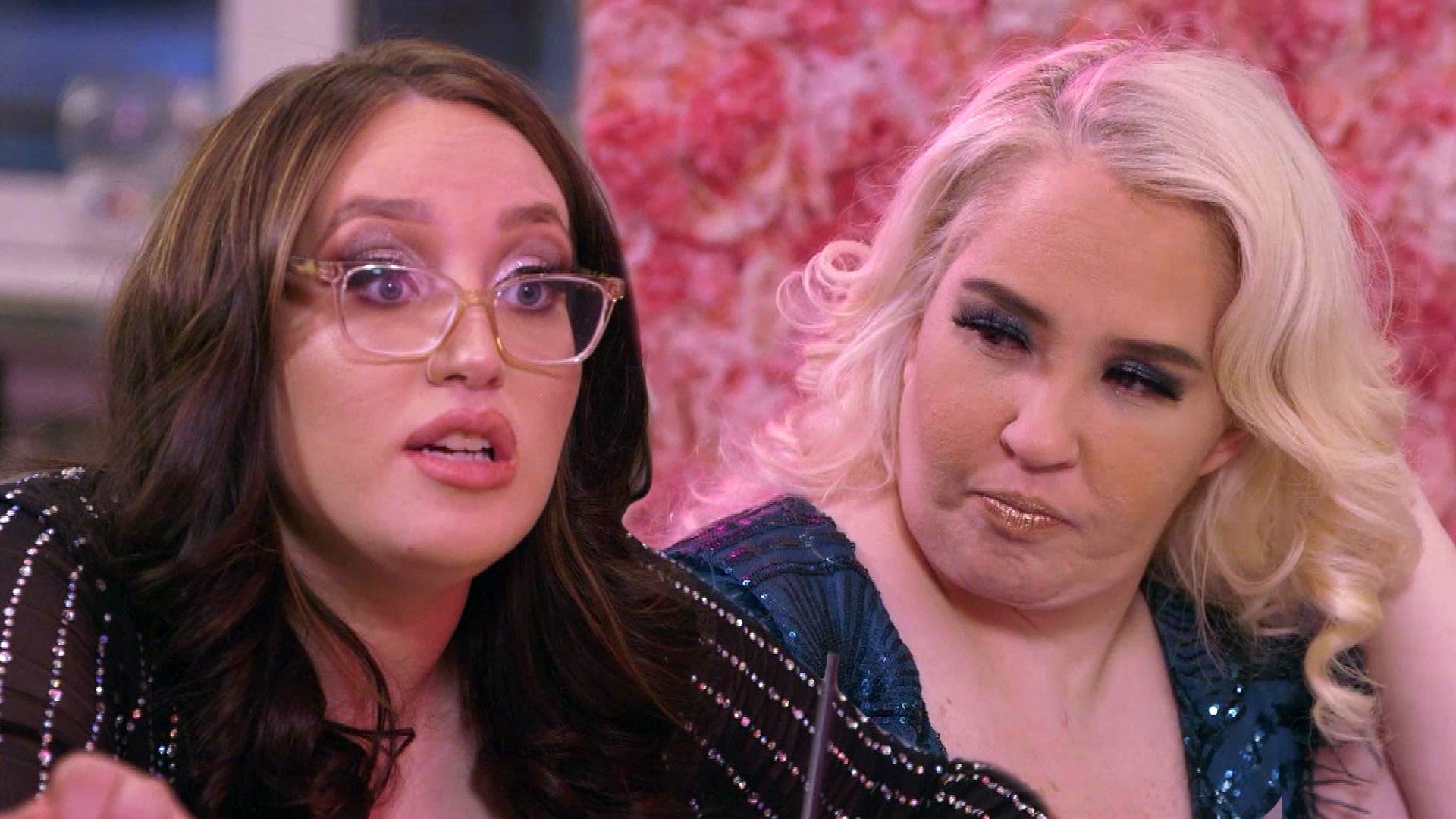 Pumpkin Surprises Family With Pregnancy News on 'Mama June: Road…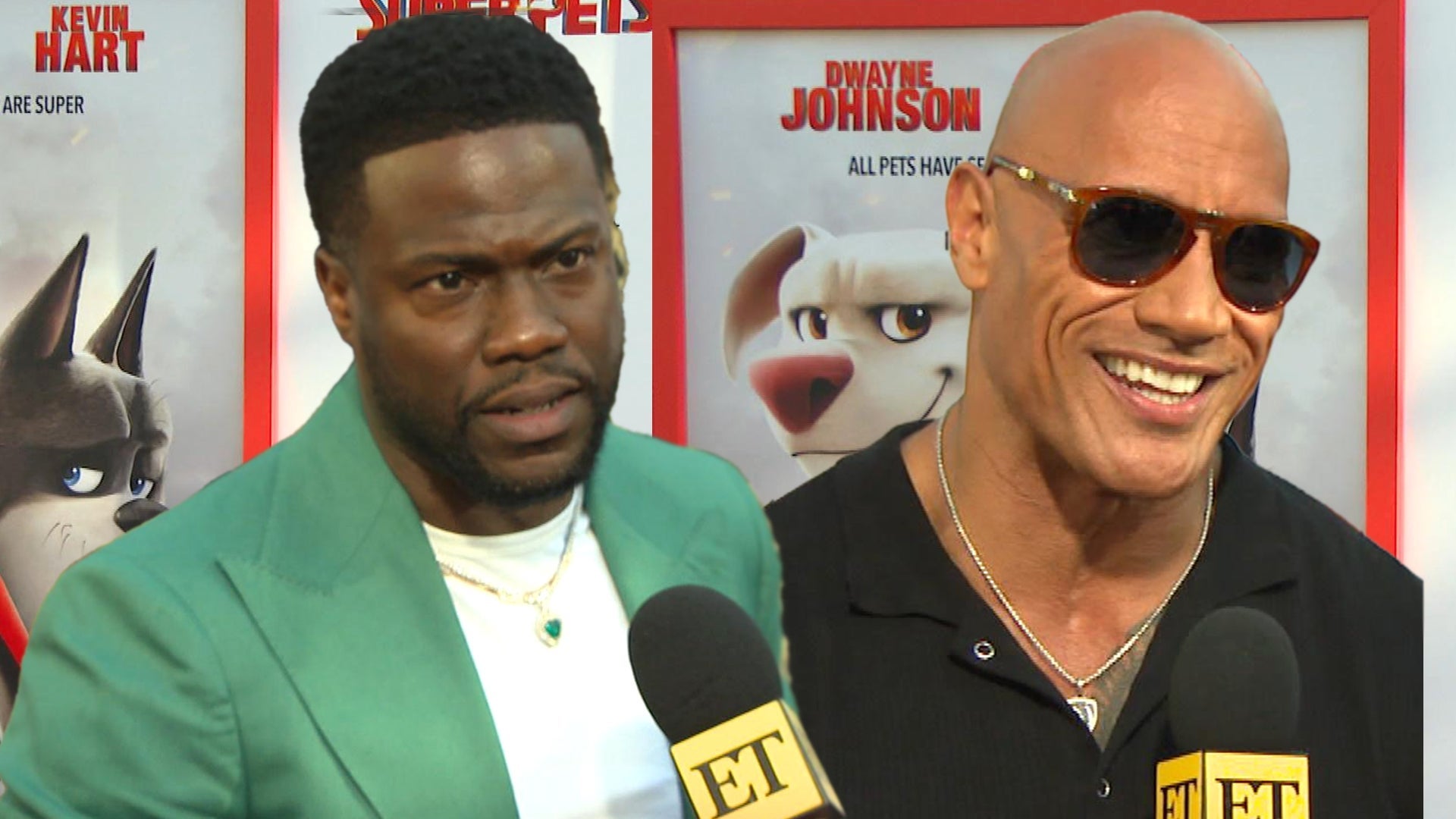 Kevin Hart and Dwayne Johnson on Teaming Up Together Again for '…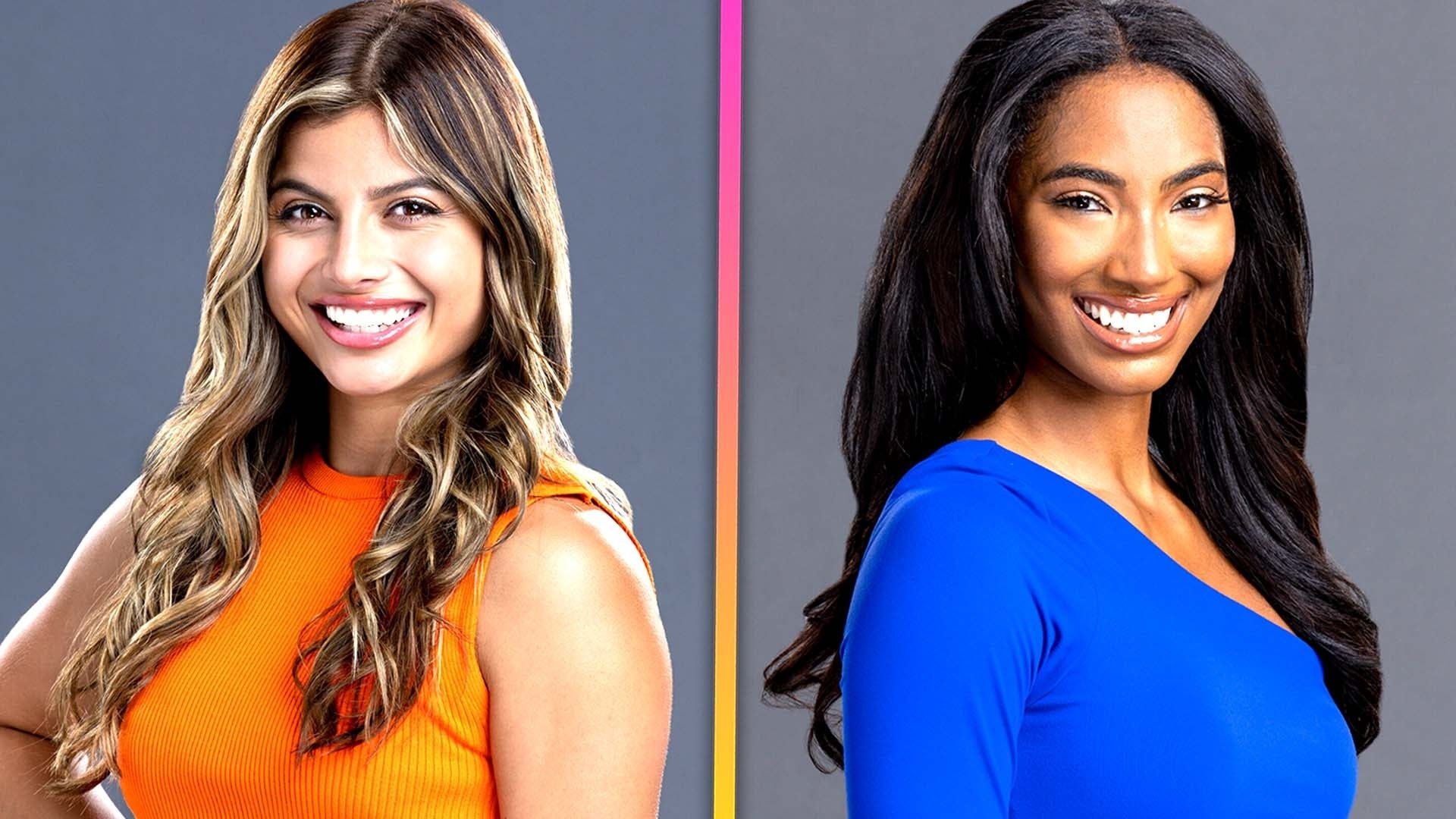 'Big Brother' Season 24: Paloma Aguilar Exits House Early Follow…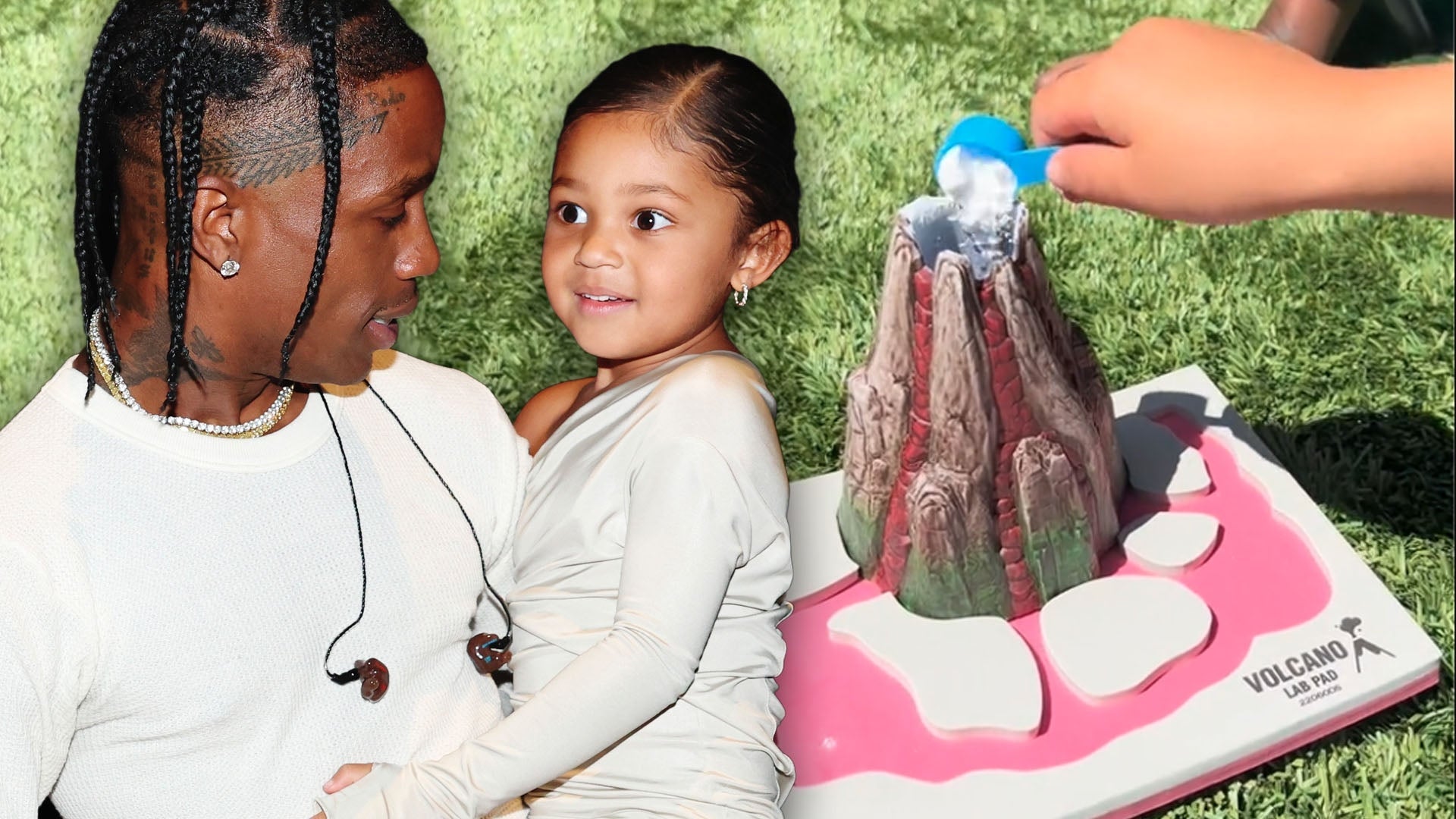 Watch Travis Scott Teach Daughter Stormi How to do Adorable Scie…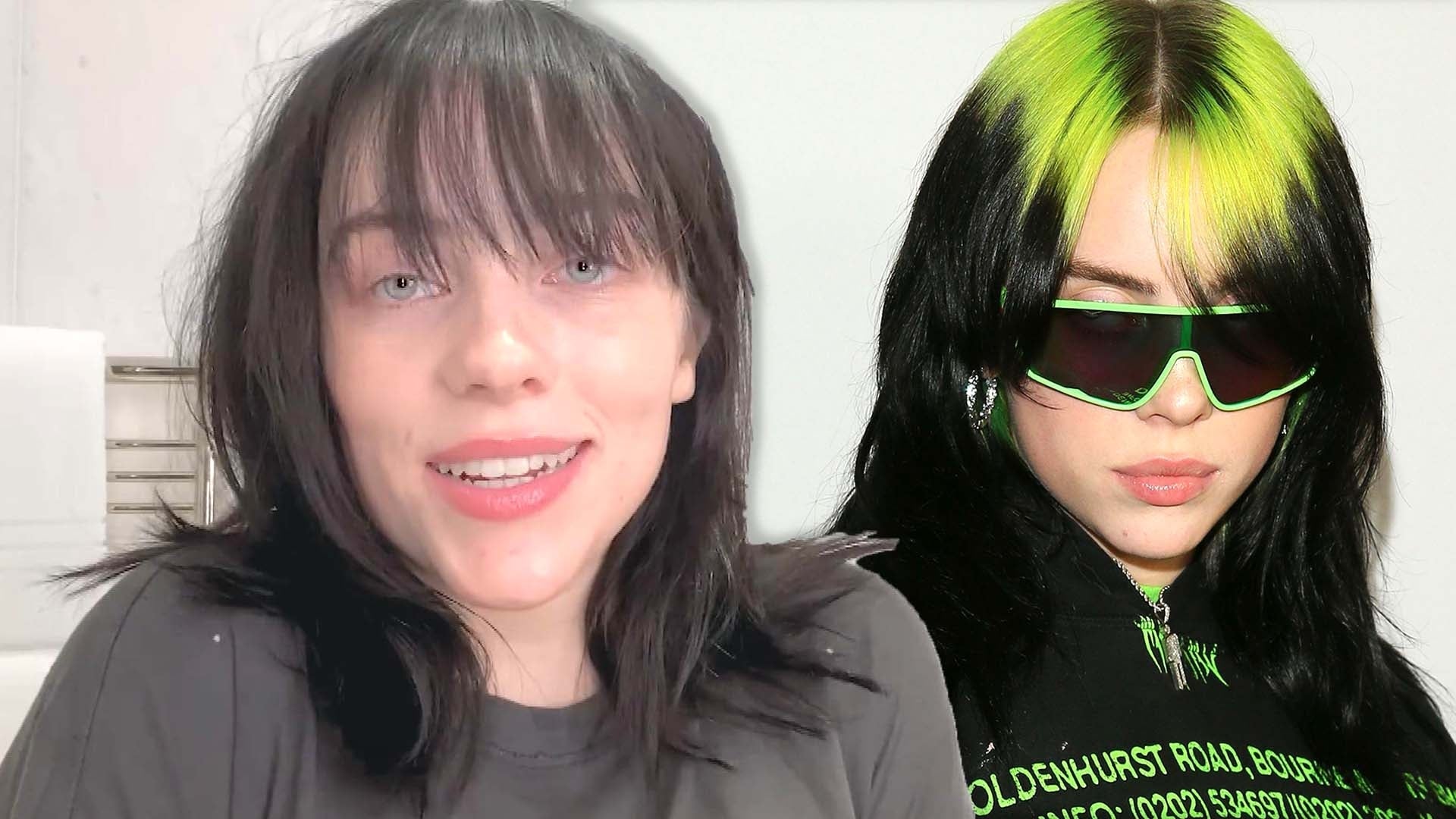 Billie Eilish Reveals Why She Stopped Dying Her Hair Wacky Colors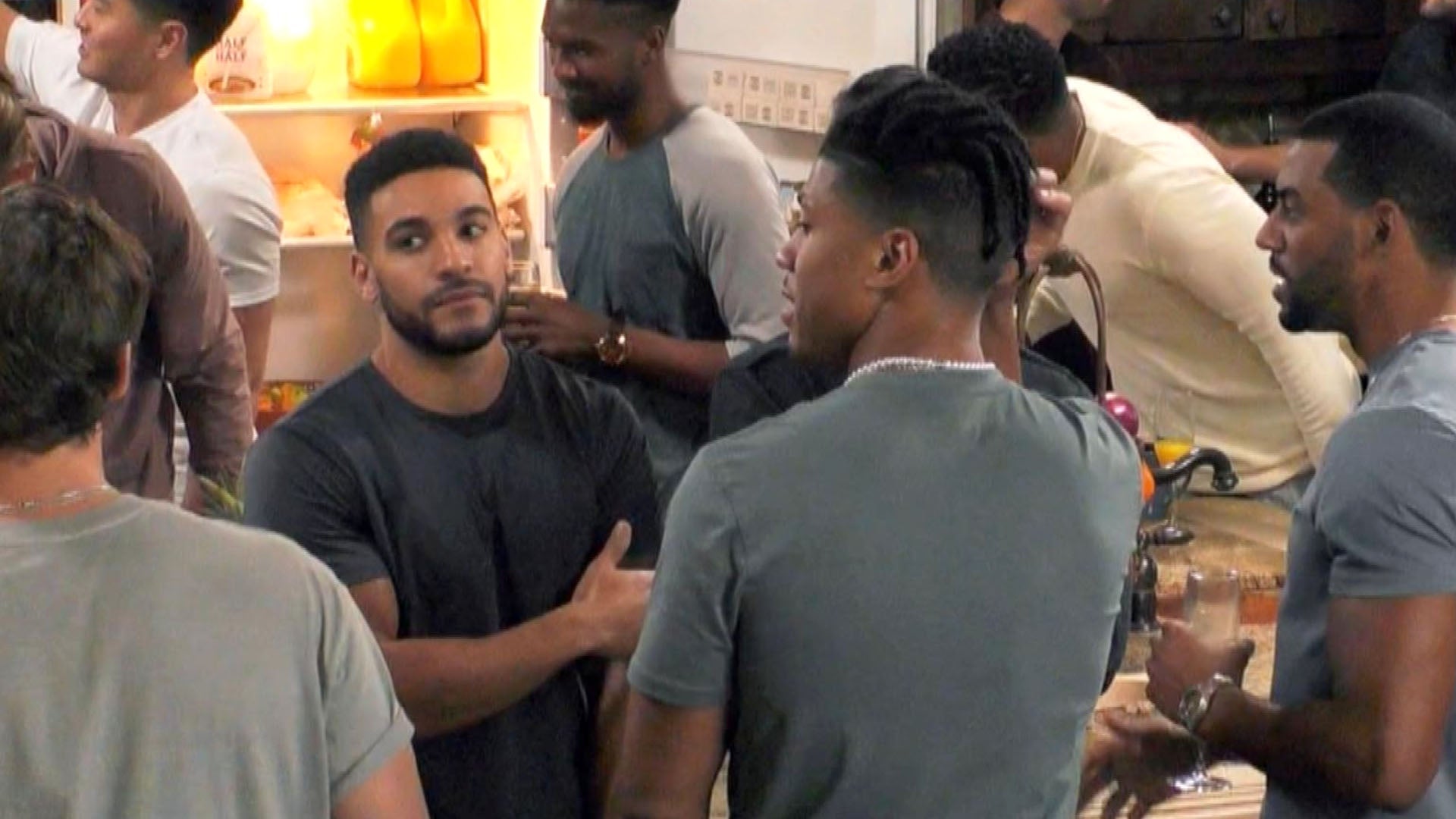 'The Bachelorette' Mansion Doesn't Have Enough Beds for the Guys…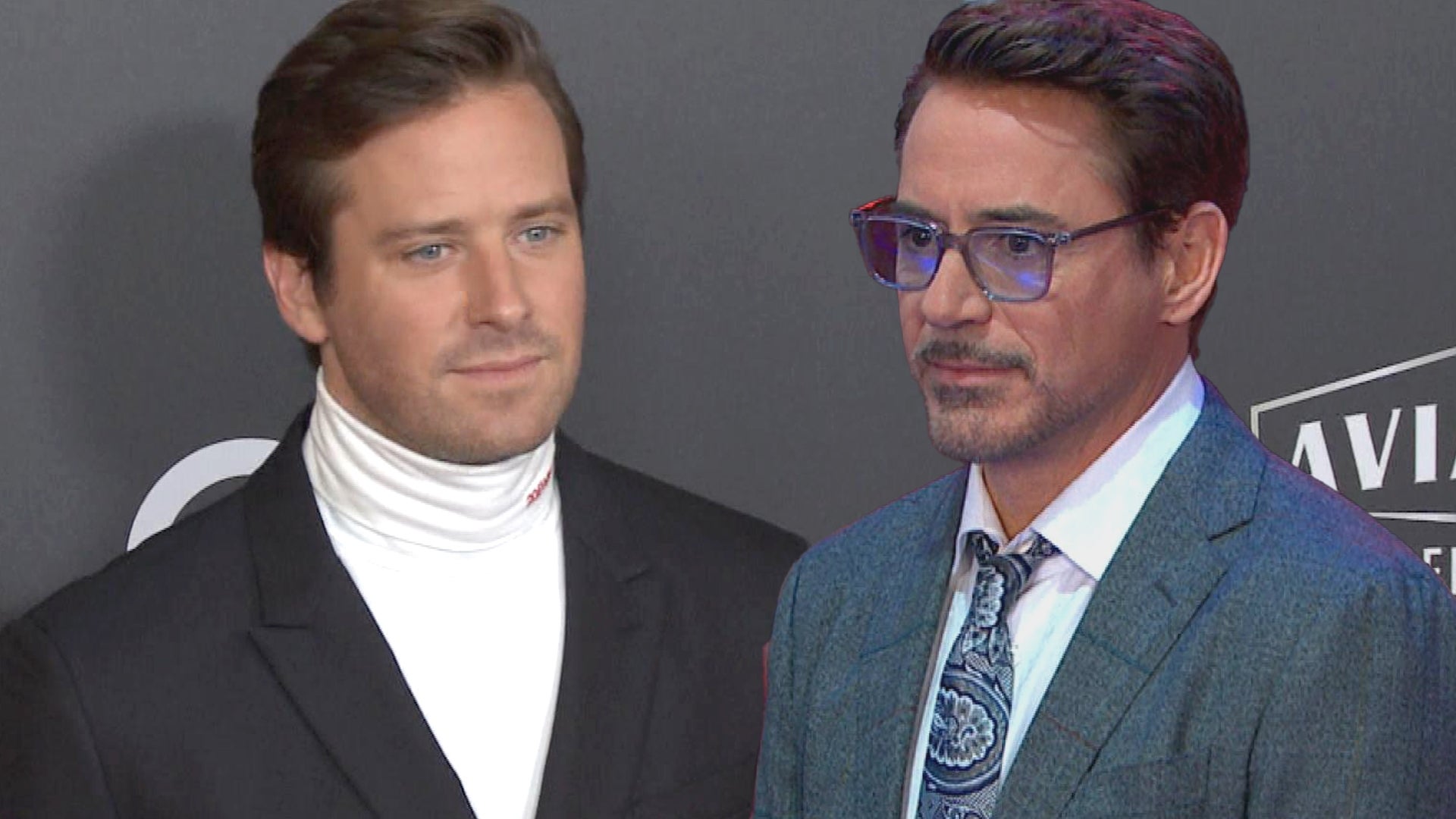 Robert Downey Jr. Reportedly Paid for Armie Hammer's Rehab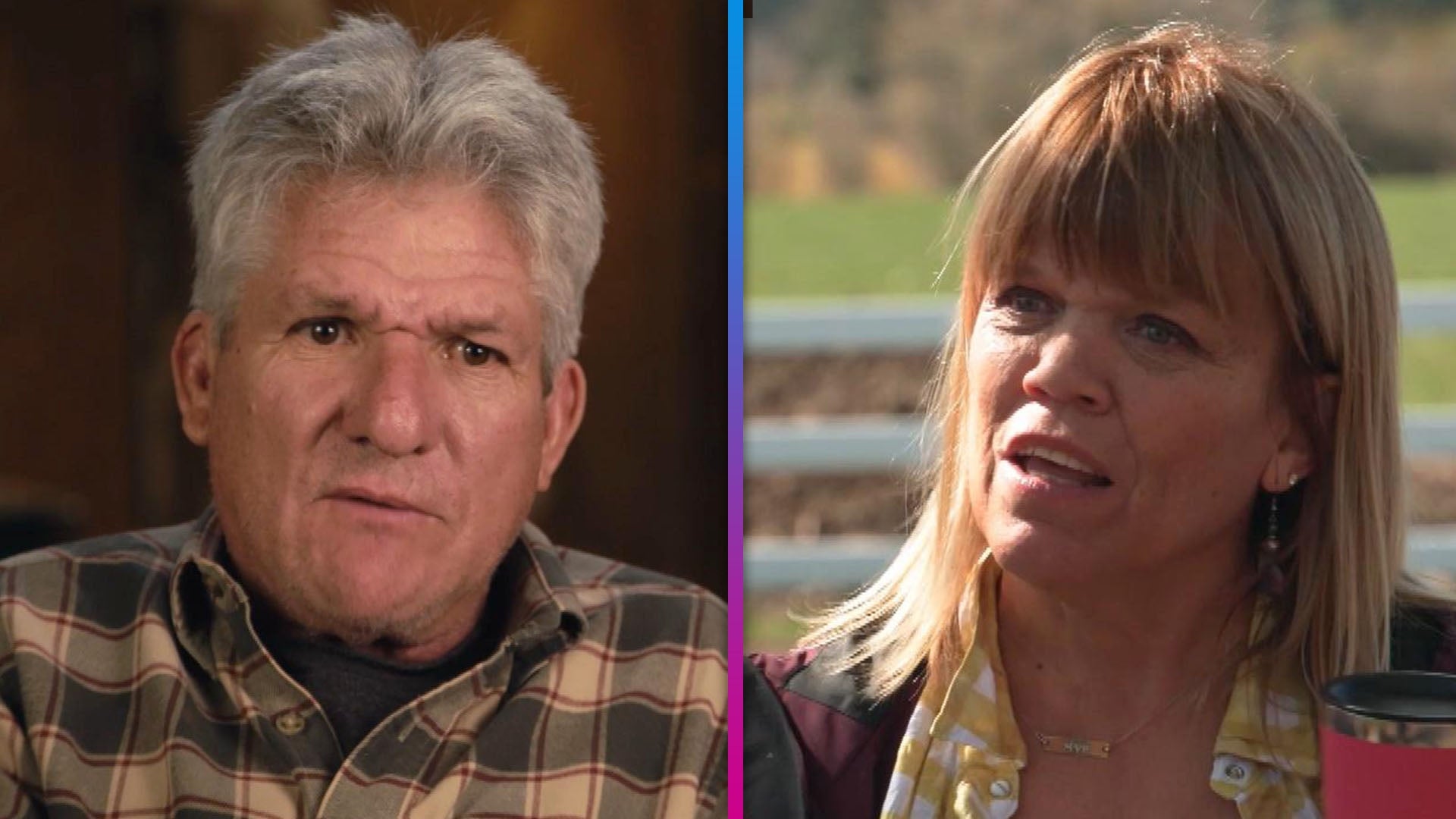 'Little People, Big World': Matt and Amy Disagree Over Farm Sale…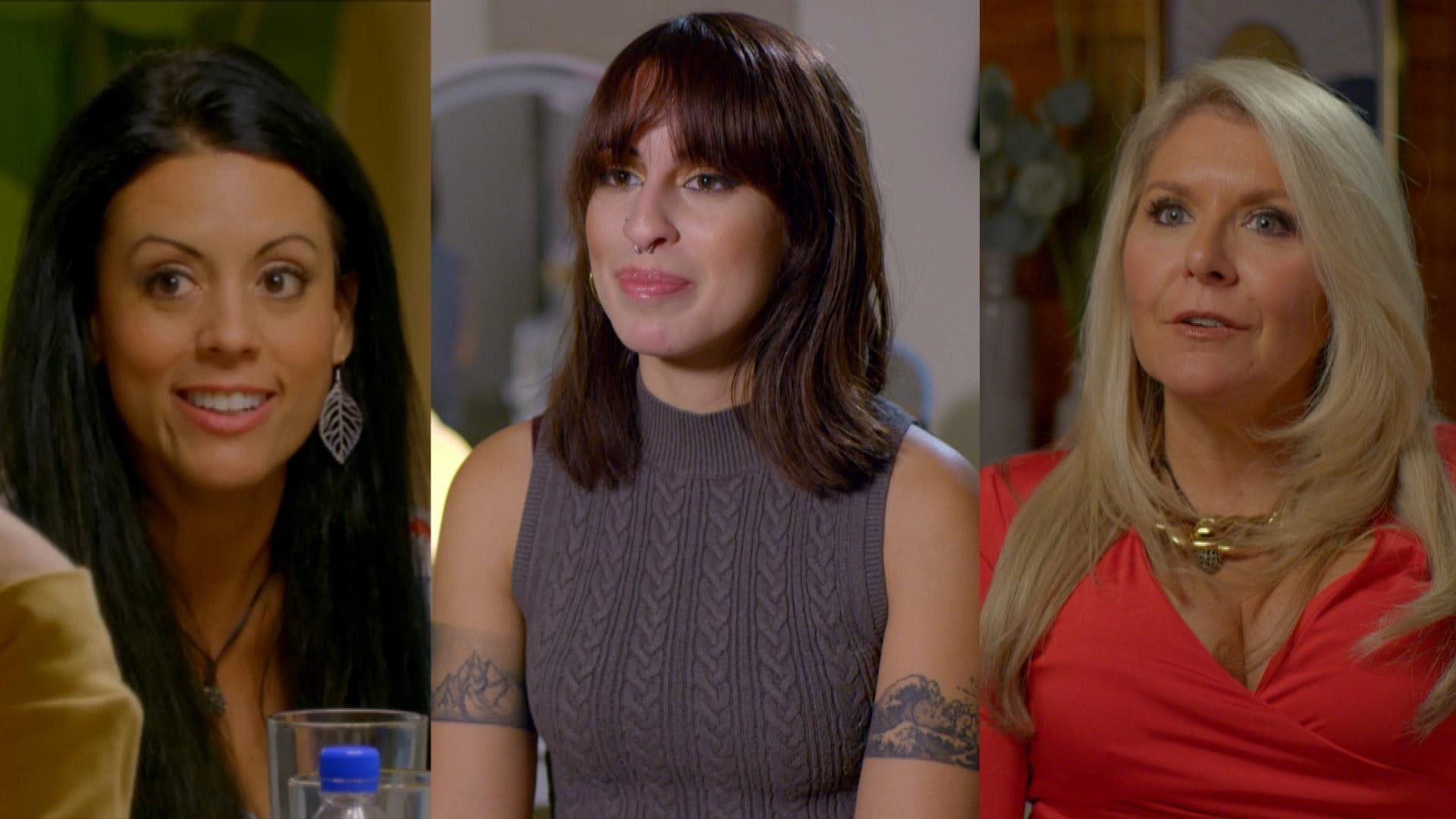 'Five Guys a Week': Stars Spill on Lifetime's New Dating Show (E…
The Masked Singer returned on Wednesday for the long-awaited Spicy Six showdown! ET is following along throughout the entire episode to break down the night's biggest moments and most revealing clues!
Tonight, fans will see some show-stopping performances from The Piglet, Robopine, The Yeti, The Russian Doll(s), The Chameleon and The Black Swan -- before saying goodbye to yet another talented singer.
Before the unmasking, America's favorite panel of celebrity "detectives" -- Robin Thicke, Nicole Scherzinger, Ken Jeong and Jenny McCarthy, as well as guest panelist Chrissy Metz -- will try their best to guess the singers' secret identities, as viewers at home keep their eyes peeled for all the smallest and most revealing clues.
The fun kicks off at 8 p.m. PT/ET on Fox, and you can watch and follow along as we delve into the glorious madness and bizarre, captivating chaos that is The Masked Singer season 5!
Who's Under the Mask?
6:02 PM:
As it turns out, Nicole has some good instincts and Chrissy might be one of the best guest panelists when it comes to picking up on clues!
After Nick figures out how to even get Robopine's mask off, it turns out he really is Tyrese!
"You just made our show a lot cooler!" Nick declares, before asking why the star did this show in the first place.
"You know, when you have two daughters, you look for those moments to sit in front of the TV to do something fun as a family. So here I am now in a Robopine outfit," he shares. "I just want to thank you all for the love."
First Impressions and Final Guesses
6:00 PM:
Jenny's First Impression: Jamie Foxx
Jenny's Final Guess: Jamie Foxx
Nicole's First Impression: Jamie Foxx
Nicole's Final Guess: Tyrese
Ken's First Impression: Jamie Foxx
Ken's Final Guess: Wesley Snipes
Robin's First Impression: Ginuwine
Robin's Final Guess: Terrence Howard
Chrissy's Final Guess: Tyrese
And the Singer Going Home Is...
5:57 PM:
WOW, somehow it's Robopine getting the axe this week! Despite a beautiful and emotional number, a rich voice and a top-notch costume! That's truly surprising.
Chrissy straight-up yell's "No!" and Nick says, "I'm just as confused as you all."

It's Time to Vote!
5:53 PM:
It's that time again, where the audience votes for who they like most, and the contestant with the least amount of votes has to unmask.
With it all down to just six singers, I have a feeling we might be saying goodbye to The Chameleon, just because of the energy levels of the performance, but it's really anyone's guess.
As usual, we'll have to wait until after the commercial to find out who's going home.
The Chameleon Pays Tribute to The Dragon
5:52 PM:
Last season, The Dragon turned out to be Busta Rhymes, and this week The Chameleon is taking on one his his fellow reptile's hits.
Decked out in a special dayglo ensemble that looks quite a bit different from his costume in the past, The Chameleon delivers a flawless cover of "Put Your Hands Where My Eyes Could See."
It's a bit low-energy, but the panelists seem to love it, and there's no denying that The Chameleon's flow proves he's a pro.
"Oh my gosh, that was some lit legitness," Nicole marvels. "You just had your own flow and did your own thing, that was crazy! And I'm a groupie."

Bonus Clue
For The Chameleon, the mind reading x-ray scanner reveals that he's got sneaker on his mind.
"This clue should take you a step in the right direction. Or maybe the left," The Chameleon adds, unhelpfully.

Panelists Guesses:
Ken suggests it could be his "family friend," Young Thug.
Jenny guesses it could be Snoop Dogg.
The Chameleon -- NEW CLUES!!
5:48 PM:
The Chameleon:
- Says, "The secret [to success] is to do something that speaks to you. Like here on the show, I find my groove by making songs my own."
- We see a plate of orange slices.
- Says, "As a military kid, I always had to adapt from city to city. I became good at making friends."
- We see a plate of brownies with a sign reading "Brownies for $ale."
- We see a boat captain's hat, and The Chameleon plays with a toy plane.
The Russian Dolls Have Depth
5:43 PM:
Finally! After teasing The Russian Dolls' performance of Shallow before the season even kicked off, this is finally the performance we were all promised!
Weirdly, there are only two singers this week. I have no idea where the third Russian Doll is, but perhaps this is just another attempt at confusing everyone? It's hard to tell.
"I had a feeling tonight, this would be the Russian Doll's greatest challenge," Robin shares. "But, you were able to show us a new version of yourselves and I think you just got yourselves to the finals."

Bonus Clues:
The Russian Dolls step up behind the mind reader and we see a kangaroo in one of their heads.
"Just like kangaroos with their joeys, you never know how many of us are going to pop out," The Russian Doll says.

Panelists' Guesses:
Jenny thinks it's Hanson.
Robin agrees that it's Hanson.
Ken thinks it could be Avril Lavigne and Chad Kroeger.
The Russian Dolls -- NEW CLUES!!
5:38 PM:
The Russian Dolls:
- There are only two of the three dolls in this clue package.
- There's a giant dime and nickel on display. The dime is dated 2015 and the nickel is dated 1974.
- One Doll says, "When we first started we never expected that putting ourselves out there lie that would open us up to pretty harsh criticism."
- The other Doll says, "Growing up we were laughed up. Even the way we looked was criticized. Like we could help it."
- There's a big golden belt buckle and some golden chains next to a tea set.
- Says, "The haters are gonna hate, but what we were doing was what we love to do."
- Says, "We embraced not being the coolest because we reached a lot of people who maybe felt like outsiders, just like us."
- We see a big wok and/or frying pan lying on a couch.
- Says, "It's what's inside that matters most. Especially here."
The Black Swan Is a Real Wonder
5:33 PM:
There really isn't anything The Black Swan can't sing with impressive power. This week, she's bringing some welcome energy and sweet tenderness with a cover of Stevie Wonder's "Do I Do."
With roses and hearts and back up dancers who are dressed up like... the color red? It's hard to tell, but the message is clear: The Black Swan loves love.
She's strutting around stage with style, sensuality and class in what might be one of her best and most captivating performances to date.
"It is so impressive! Everything about you is perfection," Ken marvels.

Bonus Clue:
The mind-reader scan shows a photo of Mariah Carey in Black Swan's head and Nick jokes "That's exactly what's on my mind as well. There's a few others, but she's in there."
"For the record," the Black Swan explains, "I'm a huge fan of hers. So passing her record one time was just one of the biggest moments of my entire life.
"I beat her in Connect 4 one time," Nick jokes.

Panelists' Guesses:
Robin suggests Kesha.
Chrissy guesses Christina Milian.
Ken thinks it's Chrissy's This Is Us co-star Mandy Moore, and Chrissy disagrees.

The Black Swan -- NEW CLUES!!
5:29 PM:
The Black Swan:
- The Black Swan makes a shaka sign with her hand (aka, the Hang Ten surfer gesture).
- Says, "I'm finally have a fun, and I'm not as afraid."
- We see a black umbrella at a dining table with two candles on it.
- We see a cartoon drawing of an atom, a blonde pony and a baby.
- Says, "As a little girl, I would put a hat out on the street and sing for people." She says she's "really trying to channel that fearlessness now that I'm all grown up."
- We see a can of "Swan Kissed Soda."
The Piglet Is Beating the Odds
5:23 PM:
After a high-energy tune last week, The Piglet is slowing things down with a Phil Collins jam this week, and it's still working for him. He seemingly doesn't have a weak spot when it comes to the genres that he's tried.
This week, Piglet is crooning to show off his softer side with a cover of "Against All Odds (Take a Look at Me Now)" and while it's a far cry from some of his earlier numbers, even when he's slowing down the music he's speeding up hearts.
Accompanied by a pianist on a white baby grand, this number proves The Piglet doesn't need a lot of big sets of pyrotechnics to captivate audiences. And, as the song builds to it's high-point, even the pyrotechnics feel strangely beautiful.
"That was awesome, Piglet!" Jenny yells.
"At the end of the day, it comes down to one thing: how badly do you want it. And it seems like you want it most," Nicole shares. "For me, that was one of your best performances."

Bonus Clues:
We are about to get The Piglet's mind-reader clue, but instead of a scan of Piglet's brain, we see an X-Ray of Cluedle-Doo's head! So he's clearly here to steal the clue from the panel.
And they all see legit annoyed by it. I have to wonder if this particular twist is something they will bring back next season, because the panel doesn't seem to dig it. And also, it feels super unnecessary, but whatever.
However, he gives a seemingly bigger clue when he tells the panel, "I've been following [Piglet's] career since he caught touchdowns from Dan Marino."
Robin then threatens Cluedle-Doo by eating a giant bucket of fried chicken that seemingly appears out of nowhere.

Panelists' Guesses:
Ken thinks it could be Ian Somerhalder.
Robin guesses Taylor Lautner.
Nicole suggests it could be Brian Littrell or Nick Lachey, and Jenny agrees.

The Piglet -- NEW CLUES!!
5:18 PM:
The Piglet:
- First of all, it looks weird as hell to see the contestants partially unmask. It's unnatural.
- Tells a story about his "fraternity days" him and his bros decided to "shave our heads in unity, right before the big party of the year."
- We see a set of fake Halloween vampire dentures.
- There are stacks of four gold bars on a table.
- Says he has a "huge birthmark on the side of my head, shaped like an apple."
- There's a leather chair with white numbers on it. 1 is standing against the back of the seat while 2,3,4, and 5 are laying on the cushion itself.
- Says, "Then, I ran into the sorority girl of my dreams and she just says, 'You really need hair."
- Says, "It all worked out. Then I found my real dream girl who loved me and my apple head."
Robopine Turns on the Water Works
5:14 PM:
Tapping into the R&B well yet again, Robopine is proving once more than when it comes to stirring, heartfelt ballads, he's definitely got the market cornered -- at least among the spicy six.
Crooning a heartfelt rendition of "Water Runs Dry" by Boyz II Men, Robopine is making Nicole and Robin feel all the feels.
The number is simple, beautiful and emotional, and it's clear how much soul and pain Robopine is infusing into the surprisingly brief tune.
"You've really been knocking the ballads out of the park," Robin shares. "You've been through so much in your life and you can really feel it and hear it in your voice."

Bonus Clue:
Robopine's mind-reader scan shows an image of a lightbulb in his head.
"I'm just not hurting for ideas. I'm addicted to creativity," Robopine shares.

Panelists' Guesses:
Jenny thinks it could be Usher or Forest Whitaker (because they were both in Light It Up).
Nicole suggests it could be Tyrese.
Chrissy thinks it could be a different singer-songwriter, Tank.
Robopine -- NEW CLUES!!
5:10 PM:
Robopine:
- When asked to reveal something people don't know about him, he says, "My family was on food stamps. It was a constant struggle."
- We see a popcorn maker.
- He talks about taking a school field trip to a "magical" theme park.
- He says there's a theme park ride based on a project I had been a part of.
- He says "But it's bittersweet, because someone who I loved dearly, who was a huge part of it all, is no longer here. He was taken too soon in the most tragic way, but I was lucky to be on life's rollercoaster with him."
Mind-Reader Clues
5:09 PM:
Okay, so, the season got somewhat invasive with their clues when they started stealing stuff from the contest's houses, and now they are full-on invading their minds with a special high-tech mind-reading computer!
In case you didn't realize it already, somehow, this show is flat-out bonkers, and it couldn't be better.

Bonus Clue:
The Yeti's "mind reading" result (which is basically an X-ray that shows an image in his skull of what he's thinking about? The internal logic of the Masked Singer's sci-fi telepathy device is muddled, at best.
Anyway, The Yeti is apparently thinking about corn on the cob.
"Corn popped into my mind," The Yeti adds as part of the clue.

Panelists' Guesses:
Ken suggests it could be Jason Derulo or Vin Diesel.
Chrissy thinks it could be Trey Songz or Miguel.
The Yeti Changes Things Up
5:06 PM:
The Yeti made Nicole cry last week, and this week he's getting the panel on their feet and dancing!
The furry snow monster is performing an high-energy cover of Rob Base and DJ EZ Rock's 1988 megahit "It Takes Two," and it's absolutely electric.
Whoever is under that Yeti costume absolutely knows how to dance, and how to completely own an audience. He's effortlessly fun and is definitely the season's frontrunner! Especially when he ends his number by doing the splits -- IN A YETI COSTUME!
"I mean, he ended in the splits, Nick!" Nicole exclaims after the number. "All I kept thinking was, 'I wanna go to your show!'"
"He is a multi-threat!" Jenny adds.
The Yeti -- NEW CLUES!!
5:04 PM:
The Yeti:
- Apparently, the contestants are "taking it off" in their clue packages? Their faces are still fully obscured, but this might give us an added insight into their physicality.
- Says, 'Woah, it is weird to come out of hiding like this."
- There's a plush panda toy in the background.
- We see a guy eating 5 chocolate ice creams in cones with sprinkles.
- Says, "I'm really just a family Yeti. When my daughter was born, I dropped everything to rush home to be the first to hold her."
- We see a blue pacifier.
- Says, "I didn't really see a purpose in life until I became a dad."
The Panel Has a Special Guest
5:03 PM:
The show is bringing some star power with their guest panelist this week -- This Is Us star and singer Chrissy Metz!
"It's so exciting to be here!" she exclaims.
She should definitely make for an interesting addition.
The Spicy Six Are Heating Things Up!
5:00 PM:
The show is going for a "spicy" burlesque intro that gives us a feeling for what we're gonna see.
Specifically, all of the contestants this season are "taking it off" tonight. Now, obviously that doesn't mean unmasking, but it'll be interesting to see what it actually does mean.
In the meantime, if you're trying to crack the mystery of the costumed contestants like the rest of America, check out our running list of spoilers, hints and best guesses, where we break down all the clue packages and make wild (surprisingly accurate) predictions about the singers' secret identities.
Check out the video below to hear more about the wild and unexpected unmaskings that have already rocked the fifth season of The Masked Singer.
RELATED CONTENT:
'The Masked Singer': Season 5 Clues, Spoilers and Predictions
Bobby Brown Says Being on 'The Masked Singer' Was 'Therapeutic'
'The Masked Singer': Week 7's Biggest Moments and Double Elimination!
'The Masked Singer' Reveals Rare Look at The Seashell's Rehearsal
Related Gallery